Juno // Catcup
Ergonomic pet bowl
JUNO is a raised cat dish which can be far more comfortable for elder cats or with digestive issues. The elevated height mitigates strain on their joints and bones, favoring a more natural posture while maintain the cat's mouth above the stomach, which reduces the risk
of backflow.
client: Libbey Inc.
brief: Design a pet product following emerging trends in pet industry.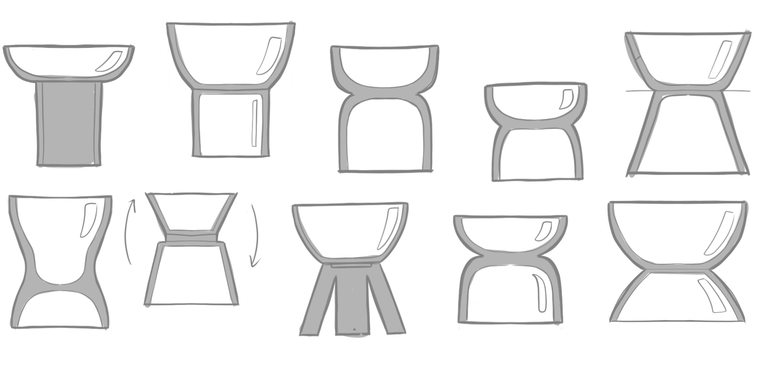 Date: June 2018
Time Duration: 4 months
Skills used: Research, sketching, 3D modelling,
model making, 3D printing, rendering
Research
During the same research on cat bowls, I noticed there were still many factors from the feeder that could be improved specially focusing on a pet's health or comfort. I found many shapes and sizes for feeders that could tackle some of these issues.
While the research on cat bowls showed many of the same improvements were applicable for other types of feeders, it also shed a light on different health and comfort issues that could be adressed.
Older cats & ergonomics
Senior cats or cats with medical conditions may have
difficulties eating from a regular feeder or bowl. The
stress on their bones, joints or muscles can prevent
them from eating if their plate is too low.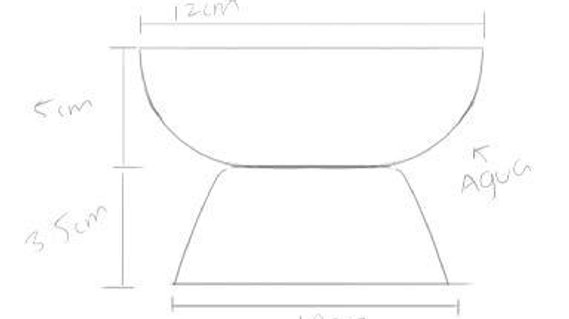 Backflow
When a cat eats from a typical dish, their mouth lays
beyond their stomach, increasing the risk of backflow.
An elevated bowl allows cats to eat with a better
posture, improving their comfort and digestion.
Design concept and images property of Libbey Inc.